Joined
Arlington, Massachusetts, USA
Beacon
This is my new account (was
@kenmattsson
, but wanted to shake that up) First FAWM was 2020.
Goals for 2022 50/90:
* Have fun
* Do a lot of
#collab
work with others
* Get better at lyric writing
* Continue with my bardic strengths, and
* Continue to get out of my comfort zone
My EP "Breaking Through" came out in January 2022, and is available on Bandcamp at
https://kenmattsson.bandcamp.com/releases.
This is my first and a big step for me. Thanks for all the support! My hope is to come out with a full album in December 2022 of al the music I've written during the pandemic and FAWM and 50/90 adventures.
If you're hearing something that will really push me forward if I fix, tell me! It's probably that I'm still new enough to this whole process that I can't notice it myself.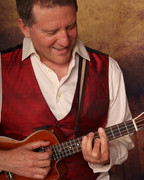 ---
Songs (12):
---